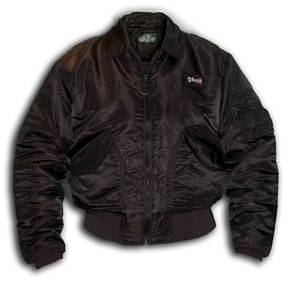 Schott NYC CWU 45/P Flight Jacket
£130.00
Born out of technical advances in materials, the legendary CWU 45/P flight jacket became universally popular from 1973 onwards.
Schott have made authentic flight jackets for many years from their factory in Staten Island New York, among them the CWU 45. Worn by pilots and navigators alike it was standard kit for the USAF for three decades. It was also popular with other non-flight personnel working on planes on the ground and was not only worn by the USAF but the Navy flight units as well.
Made out of 100% Nylon Flight Sateen with a quilted lining, it carries a removable velcro patch on the left chest, a heavy duty front zip, side entry pockets and a pleated back armhole for ease of movement.